learn Italian in Italy

Learn the language, get to know the culture in a beautiful seaside town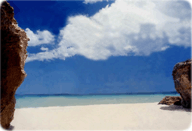 Italian Language School in Italy
The ILS is a school specialised in teaching the Italian language and culture to foreign learners. Our Italian language school is open all year round for students of every age, level and nationality, with a friendly and informal atmosphere. It is ocated in a nice residential district of Otranto, 50 meters away from the sea, 5 minutes walk from the central railway station and from the most important monuments like the Cathedral and the Castello Aragonese.
The school was set up in 2003 and it is one of the first Italian language schools in Apulia.
Italian summer language school at the seaside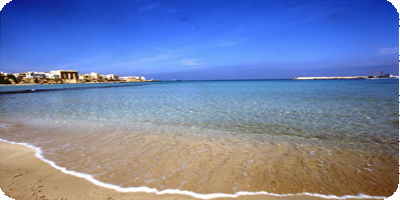 Study Italian in Italy where it is spoken — The italian language school "ILS"
organizes all the year round Italian Language and Culture Courses to learn
italian in Otranto, one of Italy's most beautiful beaches.
Learn italian while learning the italian culture — Take part in one of our
italian language programs here in Otranto, Apulia, Italy! We offer a wide range
of different italian language programs from our popular standard language
course to individual tuition and our CILS and CELI exam preparation courses.
People from all over the world come here to learn the italian language and to
study the italian culture and way of living. The climate is excellent. We are
right in Salento, one of the most exciting and interesting Italian seaside
resorts. Otranto is located close to the main city Lecce the socalled Florence
of South of Italy for its artistical beauties. A bus and train service links
Otranto to Lecce. In 2001, 2002, 2003, 2004 and 2005 Otranto won "the
five flags" prize for the cleanest sea of Italy by "Legambiente" and
"Touring Club" (Italian associations about environment and Tourism),
and the National Association of the Italian Towns listed Otranto among
the first 14 more bautiful towns in Italy. Otranto is an important historic and
artistic centre because it is rich in remains of the different populations that
lived in the Mediterranean area.